How it works
Research-industry-collaboration.lu will guide you through the process of establishing a joint project proposal for the National Research Fund and the Ministry of the Economy. A dedicated space is available for each funding opportunity.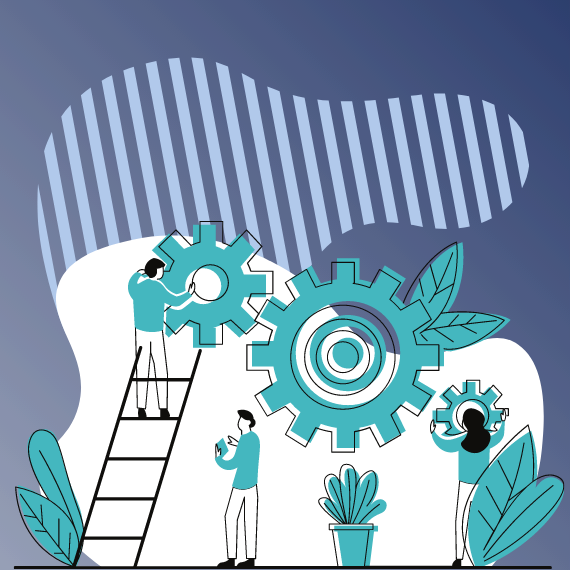 Matchmaking: finding adequate project partners

Apply for a thematic call: define a project and prepare a proposal
1.

Matchmaking

When a call is announced, those interested can post project ideas on the platform. The aim is to connect companies and research organisations.

If you have a project idea: click on "Share an idea".

Provide a description of your idea – without disclosing any confidential information – that outlines how it could potentially be implemented, in order to find partners with the right know-how and experience. Platform visitors will not be able to see your name or organisation at this stage, but only whether the idea has been submitted by a company or a research organisation.

Potential partners will be able to:
comment on your idea and suggest how they can help. Comments will be visible to all.
submit a contact request through the platform (your contact details will not be disclosed). You will receive a notification and can decide whether you would like to pursue discussions by e-mail.
If you would like to contribute: click on "Browse ideas".
You can find relevant ideas by searching keywords. Click on "View details" to see the full description of an idea. You may then:
leave a comment on the platform (our recommended option). Publishing comments will encourage the collaborative process of enriching a project idea. Your comments can be anonymous or published under your name. Even if your comments are anonymous, you agree to share your contact details with the project initiators so that they can revert to you in case of interest.
get in touch with the holder of a project. She/he will receive a notification including any comments from you that can help them better understand why you are interested in their ideas. As platform managers, we cannot guarantee that project initiators will revert to you.
The platform has only been designed to help partners get in contact with each other. Once parties have accepted to start discussions bilaterally, we strongly recommend that you discuss privately under non-disclosure agreements.


2.

Apply for a thematic call

Click on "Apply" to define a project and prepare a proposal.

Depending on the respective scope and criteria of the thematic call you are interested in, you may first have to identify (a) possible partner(s) and to set up your project consortium. In this case, define the project title and provide the e-mail address of at least one project partner.

"Apply" guides you through the thematic calls structured in two mandatory phases:
Phase 1: Project outline
Phase 2: Full project proposal
Timelines and required information may vary depending on the targeted thematic call.
Phase 1: Project outline
The project outline phase allows participants to get feedback from the granting authorities on the alignment of the project with the call and on the eligibility of participating companies. Granting authorities may proceed to a pre-selection if deemed necessary within the targeted call (see call text details). Please pay attention to complete your project outline before the deadline of phase 1. Information related to the eligibility (e.g. financials and company size) will only be visible to the concerned company, Luxinnovation and the concerned granting authority. In case of collaborative projects, information related to the project will only be shared with the consortium partners.
At the end of this phase, successful applicants will be invited to the next phase and receive recommendations that will help them prepare the full project proposal.
Phase 2: Full project proposal
After successfully completing phase 1, you will need to prepare your full project proposal (if applicable together with your partners) and submit your funding application to the Ministry of the Economy (companies) and the FNR (research organizations). Please make sure to send your funding application to the Ministry of the Economy or the FNR before the phase 2 submission deadline.
Further details can be found in the targeted call text or on MyGuichet and the FNR platform.